Back
JINSA National Leadership Webinar:
Lebanon's Accelerating Crisis
---
With Lebanon already in the midst of an economic and political meltdown, a deadly gun battle last week in downtown Beirut added fears of renewed sectarian warfare to the country's list of deepening woes. In response, Hezbollah leader Hassan Nasrallah brazenly reminded his domestic opponents that he commands 100,000 trained fighters who are ready to defend the group's dominant power over the Lebanese state. For its part, the Biden administration immediately pledged to deliver another $67 million of assistance to Lebanon's Armed Forces in hopes that the military – despite past precedent — might still play a useful role in stabilizing the worsening situation.
Please join IDF MG (ret.) Yaacov Amidror, a JINSA Gemunder Center Distinguished Fellow, and David Schenker, the former U.S. Assistant Secretary of State for Near East Affairs, to discuss Lebanon's accelerating crisis and what the United States and its partners should be doing to protect their interests, weaken the ruinous influence of Hezbollah, and mitigate where possible the suffering of the Lebanese people.
This webinar will be moderated by JINSA Senior Fellow John Hannah.
---
Wednesday, October 27 – 3:30pm EDT

CLICK HERE TO REGISTER

This webinar is open to the public.

RSVPs must be received via the button
to the left at least 30 minutes prior to the start time.

Once your registration is confirmed, you will
receive the dial-in details to join by phone.
---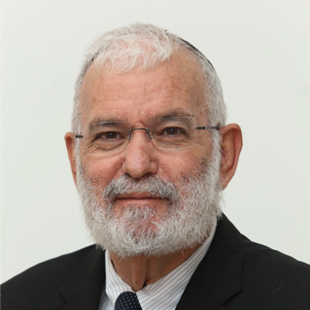 IDF MG (ret.) Yaakov Amidror
IDF Major General (ret.) Yaakov Amidror is a Gemunder Center for Defense and Strategy Distinguished Fellow. General Amidror was formerly the National Security Advisor to the Prime Minister of Israel, as well as the head of the National Security Council, from 2011-2013.
David Schenker
David Schenker is the Taube Senior Fellow at The Washington Institute. Confirmed by the Senate on June 5, 2019, he served as Assistant Secretary of State for Near Eastern Affairs through January 2021.
John Hannah
John Hannah is a Senior Fellow at JINSA's Gemunder Center for Defense and Strategy. Hannah served in senior foreign policy positions for both Democratic and Republican administrations, including as National Security Advisor to U.S. Vice President Dick Cheney.
---